Kitesurf line mount review and directory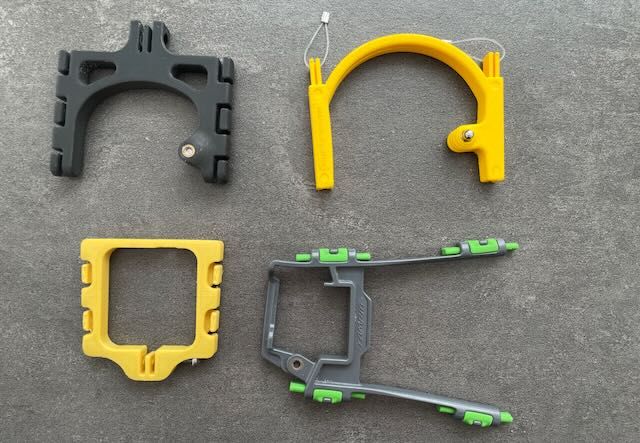 So I believe it's critical to film yourself when you are kitesurfing.  This is not simply to post selfies on instagram... seeing footage of yourself riding is the best way to analyze what you're doing right (or wrong), so that you can progress your riding.
In this video I review all the kitesurf mounts I could get my hands on, and I cover the pros and cons of each.
I've also put together a directory of all the different kitesurf mounts that I've been able to find.
2023 Winner:
  Pros: Light, Strong / Durable, Fits a gopro float, very secure attachment
  Cons: Complicated to mount with it's shims and clip
2022 Winner
 Pros: Very durable / strong, fits a gopro, can take 360 camera
 Cons: Heavier mount, the 360 mount can snag lines
Notable Mentions  
The Kite Line Mount - light mount that just flexes a bit and sometimes parts of the mount show up in the image.
Noir Matter - loved the design of this new mount, but it cracked in my first session so I'm hoping they improve the durability.
Jmount - another great design, V1 cracked in my first session, waiting to test out the V2
Here's the review from 2022